Product Description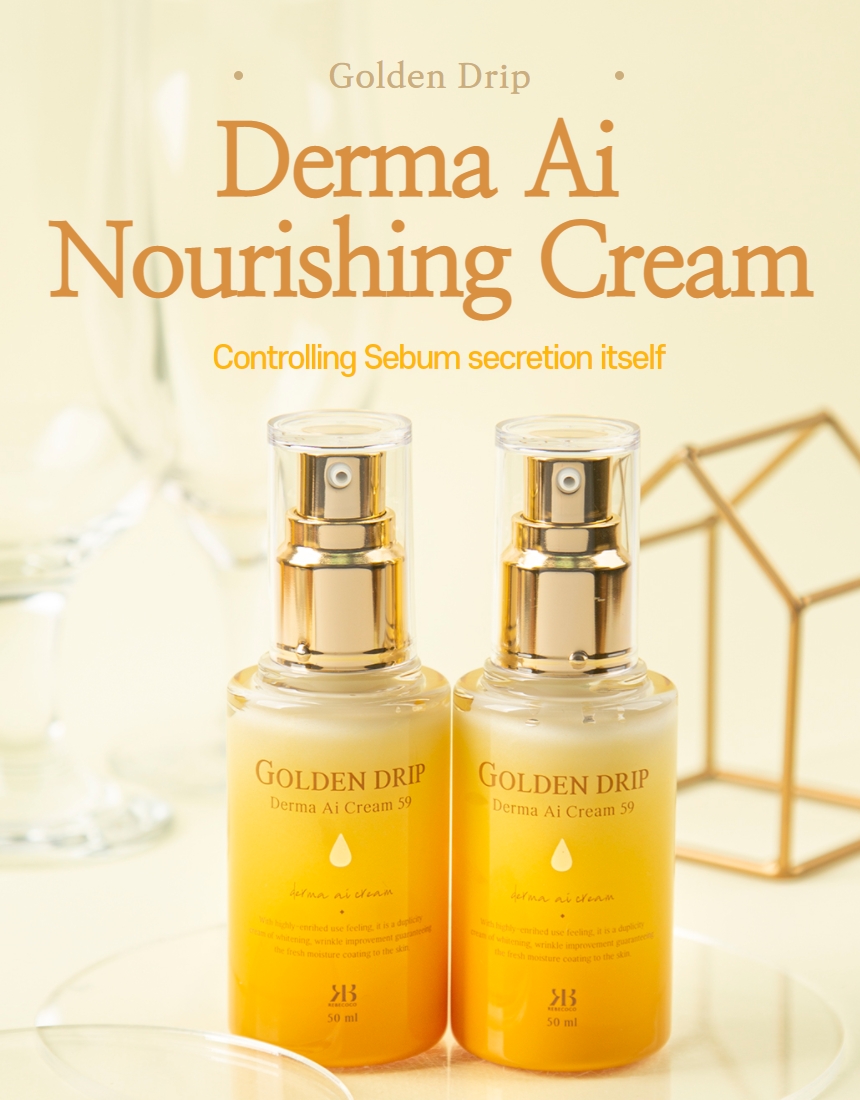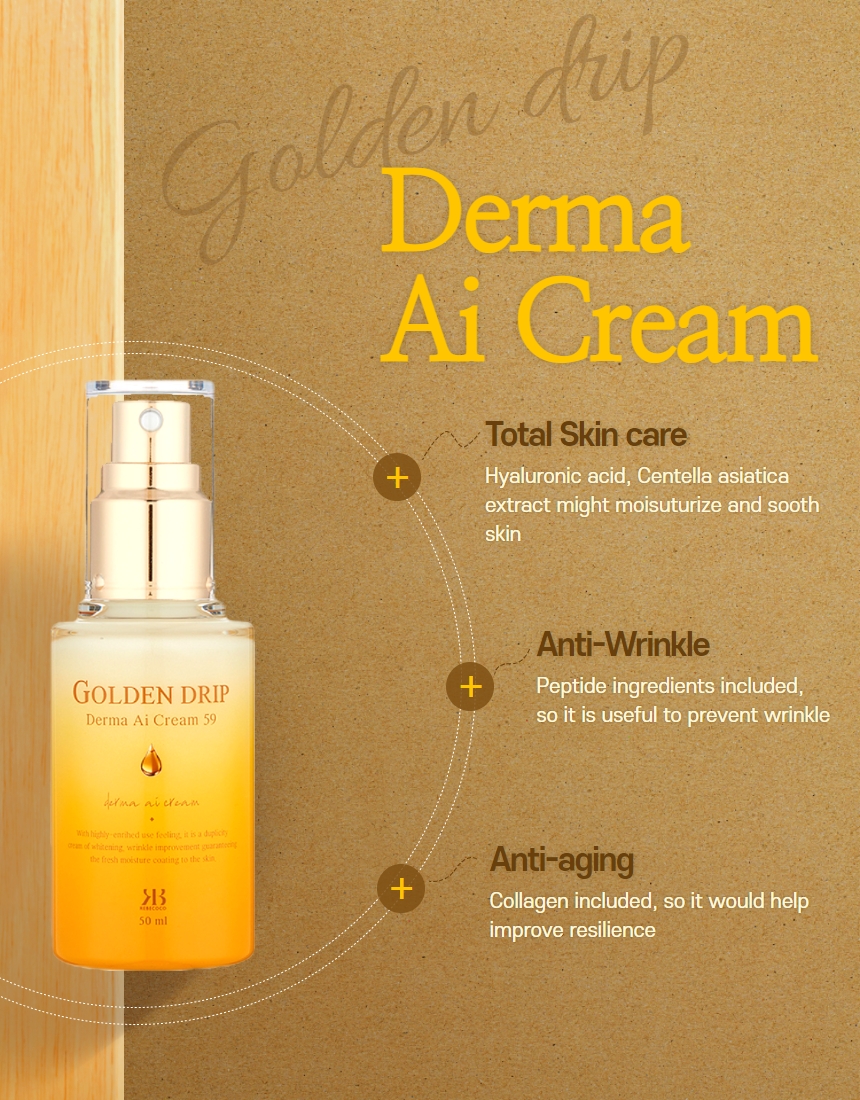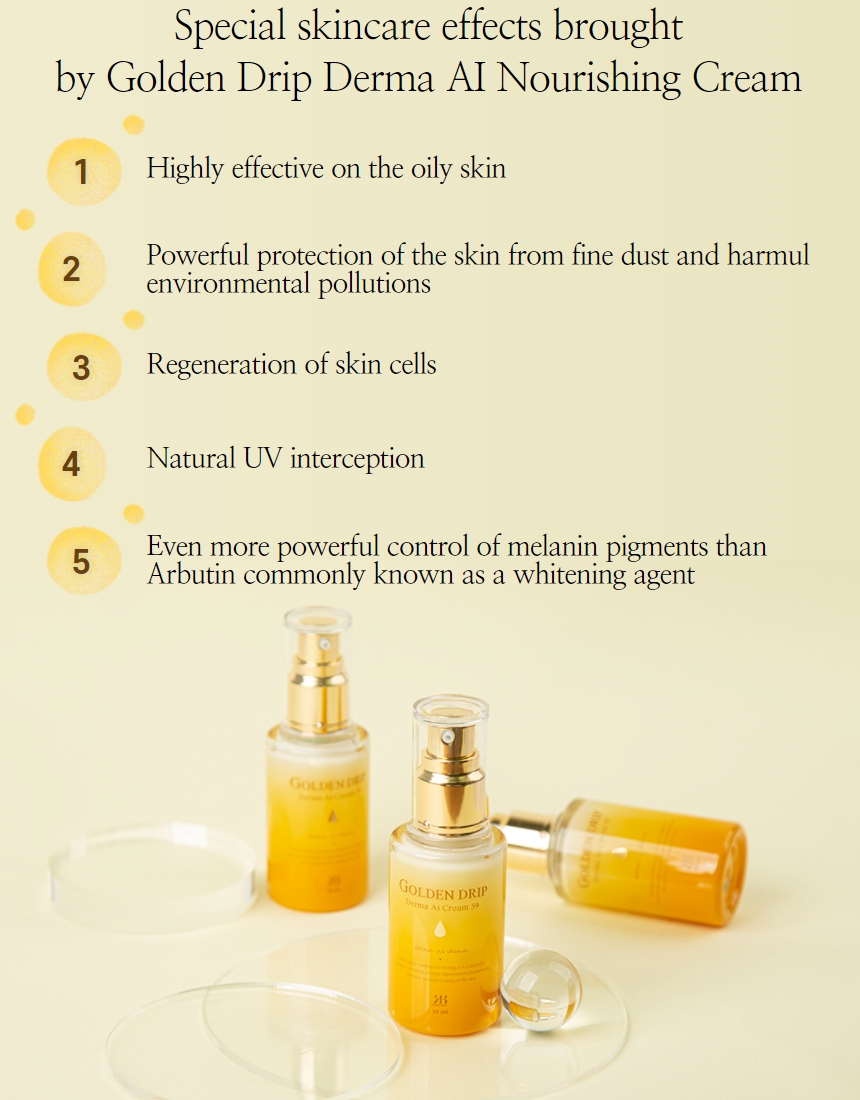 GOLDEN DRIP Derma Ai Cream
Generous with good ingredients!
This nourishing cream contains Golden Drip, instead of purified water, that is extracted using Rebecoco's 'Dew Techniqe' by boiling Dendropanax Morbiferus Sap that is referred to as one of the three panacea plants in the world, for a long time and therefore shows the powerful moisturizing effect for long and also brightens the skin, prevents aging, and helps control the oil-water balance.
Oriental Herb distilled water
Extracted from nature, we replaced Herb distilled water instead of purified water.
Special skincare effects brought by Golden Drip Derma AI Nourishing Cream
Maintenance of the resilient, lustrous skin with the self-skin-controlling skin AI function that controls whatever is excessive but fills whatever is insufficient in modern people's skin that is exhausted from a stressful, busy life.

Highly effective in preventing T-zone and face from going oily by the self-skin-controlling

Powerful protection of the skin from fine dust and harmful environmental pollutions

Regeneration of skin cells

Even more powerful control of melanin pigments that Arbutin commonly known as a whitening agent

Powerful natural anti-oxidative anti-aging care

Maintenance of a high level of moistness

Protection of skin cells exposed to UV rays

Natural UV interception
Enter Buying Requirement Details
Other Products in 'Health And Beauty Equipment' category