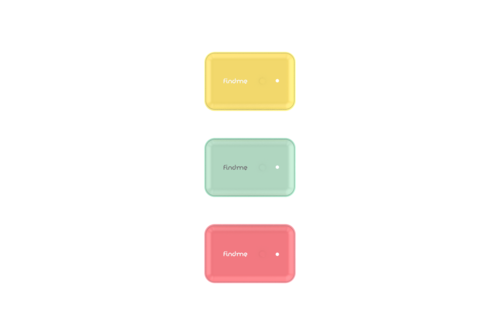 Findme Location Tracker Price And Quantity
Product Description
Product Description-
'Findme' - Clever and Accurate of Smart Location Tracker

An intelligent location tracking device that sends and receives GPS locations using the LPWAN network. It can be used for various purposess, from vehicle or motorcycle location control to check the location of children nad dementia patients.

Also, it provides living safety services through emergency notification(SOS) functions.

Product Specifications-

Product Name: Findmw
Model Name: WAYBLE-FM100
Size: W 85mm x D 55mm x H 21mm
Weight :67g
Input Power: Lithium Polymer 1300mAh 3.7v
Frequency Band: LTE Cat.M1 B5
Charging Terminal : Micro USb-C Type
Usage Time: About 2 days when fully charged (depending on charging and usage environment)
Manufacture and country: DAEHO I&T Co, LTD./Republic of Korea

Product Features-

Use the optimized network for mobile instrument positioning
Findme transmits GPS signals using the LPWA Cat.M1 network optimized for mobile terminals and control services, and achieve superior location accuracy compared to other location trackers.

Apply fine-grained user convenience features-
Apply complex functions for user convenience, such as setting the first/second safety zone,checking statistics, and setting the location notification cyvle for each day/sleeping/rest time.

Low monthly telecommunication fee compared to similar products
Monthly communication fee is half as low as existing WCDMA method and NB-IoT or LoRa network-based products

Global Service Support
Serviceable immediately without cumbersome procedures in many countries around the world with LPWA networks

Product Use-

Check the location on Real-time: Instant updated and alerts the real-time location of Findme through the app, Historical route-racing and time stamp recording
Check the location of young children and protected persons
Check the location of your precious pet
Location tracking of valuable property

Safety Zone: If a specific area is set to a safe zone, Findme sends a notification message to the app when it enters or leaves the safe zone radius (100m-10km)
Use it to automatically receive location information of your kids or children
Use it to be notified when ab elderly person or elderly parant leaves a certain place
Use it to prevent from theft of motorcycles and bicycles in real time

Emergency Alert: When as emergency occurs to kids, women, seniors etc., press the Findme button to send the location information along with the SOS notofication message to the connected guardian.
Use it to prevent for any accidents or crimes that may occur in your family, kids, children or elderly parents
People - Prevention of children, dementia patients, persons with disabilities, pet accidents and crimes,
Things- Prevents the loss of vehicles, bicycles,motorcycles,personal mobility
Other- Smart factory,attendance management of daycare centers, company vehicle control, military, police crime prevention, etc.
Enter Buying Requirement Details
Other Products in 'Electrical Equipment, Components' category