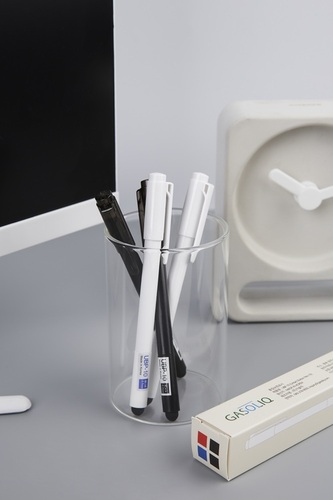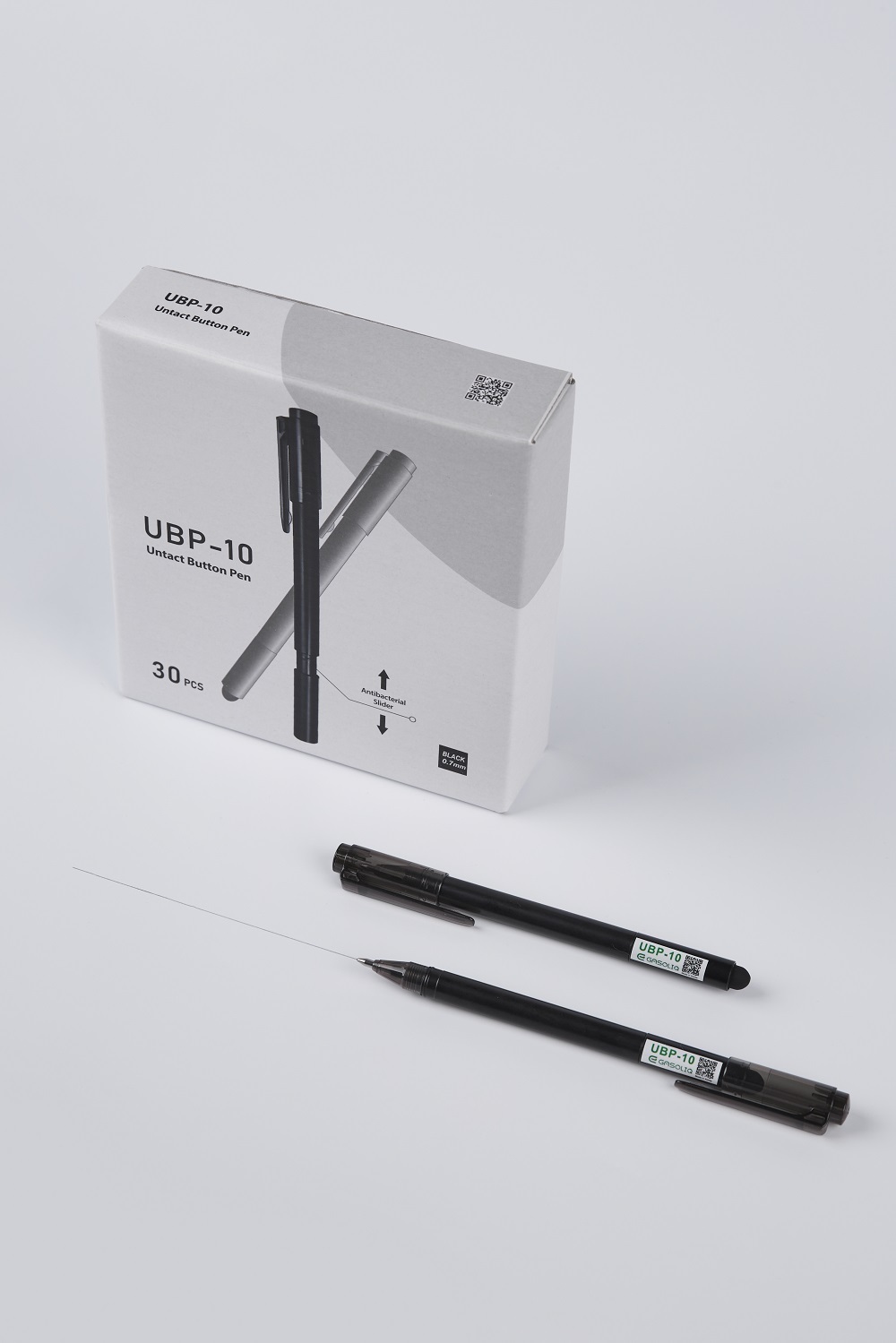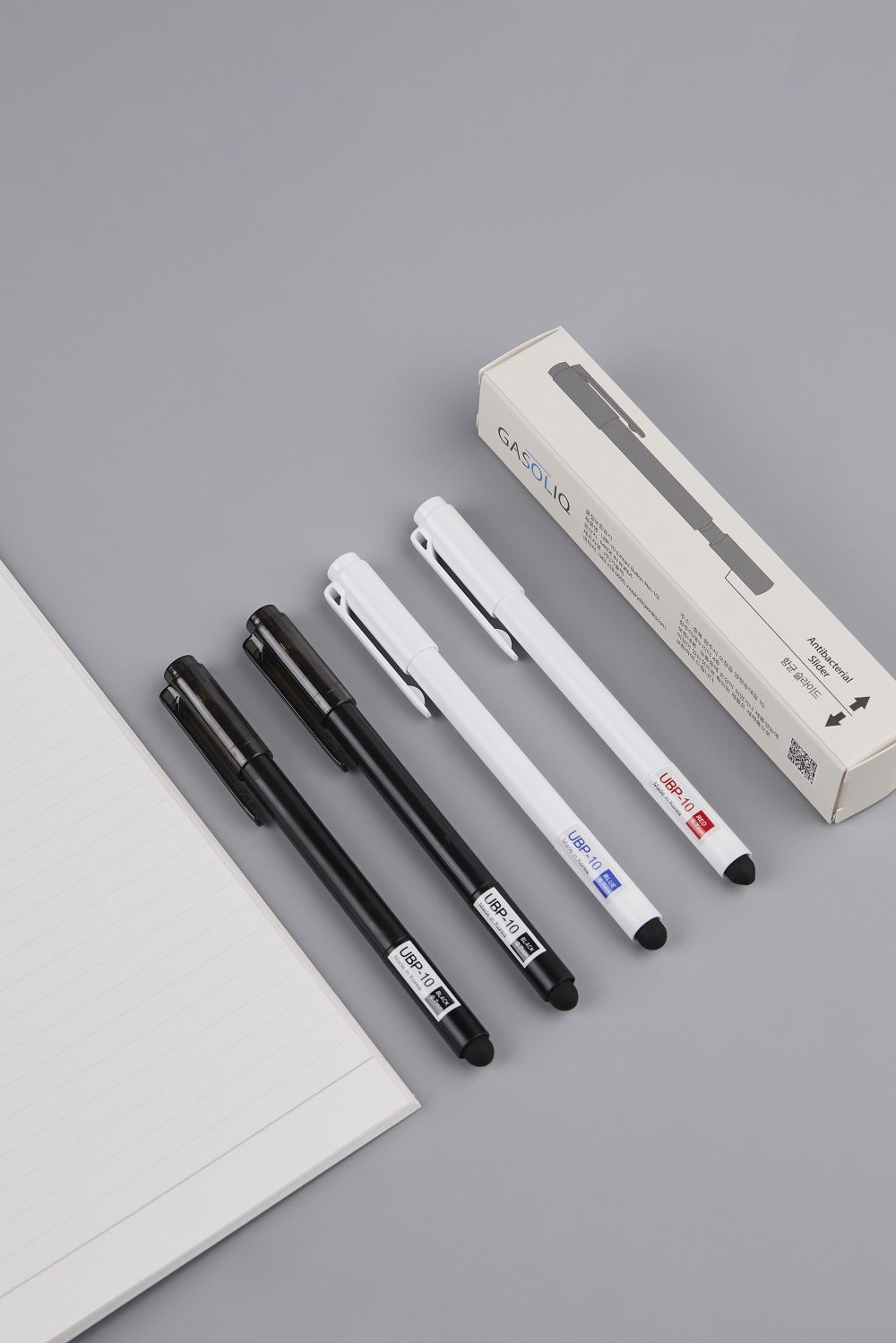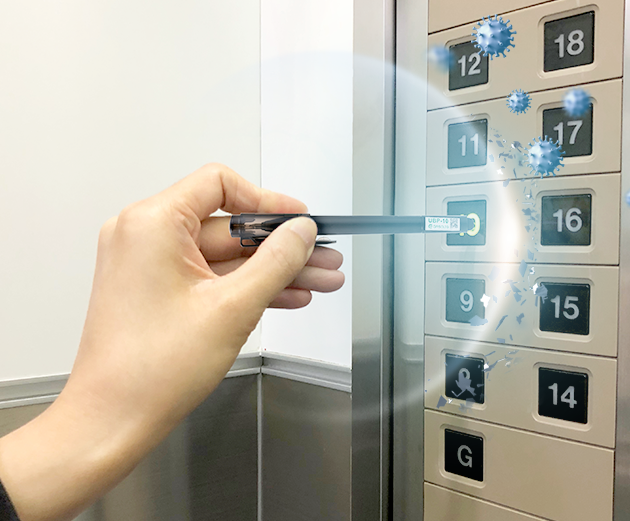 Untact Button Pen(UBP-10) Price And Quantity
Product Description
Product Description
UBP-10 is a button pen specialized for untact service, which reduces the extensive hand-mediated indirect contacts from pushing buttons and touch pads in multiuse facilities, such as health care institution, shopping mall, and kiosk in restaurant.
- Don't worry about touching surfaces anymore. : Untact Button Pen protects you from high traffic surfaces in public areas such as elevator buttons, ATMs, self-checkout kiosks, touchscreens, and much more.
- Easy slider : Simply slide open or close with one hand. Self-cleaning touch button
- 99.9 percent sterilization with anti-bacterial material : Environment-friendly inorganic antimicrobial is mixed and injected to automatically sterilize slider and touch rubber.
- Smooth writing : 0.7mm, low center gravity ball pen allows you to write skip-free without any smearing or smudging. Designed and made in Korea.
- Convenient and portable : Features a black and white minimalist design. Lightweight and only 5.2in
Specification
Product Use
It is designed to reduce indirect contacts when using any type of buttons, pads and kiosks.
This button pen consists of a ballpoint pen and touch button , which can push the buttons and touchscreens, on the other side.
Touch button can be opened and closed easily by sliding and this slider is automatically sterilized by applying anti-bacterial material. It is made with simple form so that anyone who uses pen can easily carry it, and it will be helpful to keep untact life.
Company Profile
GASOLIQ pursues a soft power-based hybrid system provider, and integrates gas, solid, liquid, and light to supply the materials, parts, and equipment. Our products are optimized for the energy, environment, and healthcare industries.
Our products aim at contributing to preventing the spread of virus and curbing the global warming. To achieve these mission, we apply nano technology, photonics, and energy insight to the commercialization of photo-thermal membrane, phosphorescent film,
Ultraviolet sterilizer, and energy efficient system.
Furthermore, we relentlessly pursue innovation and convergence by discovering and nurturing the creative and energetic talents, creating an unrestricting work environment, and fully utilizing the market intelligence-based open innovation.
http://gasoliq.com/
Price
Price : $15 (1set-4pcs) / $60 (1set-30pcs)
Enter Buying Requirement Details
Other Products in 'Others' category