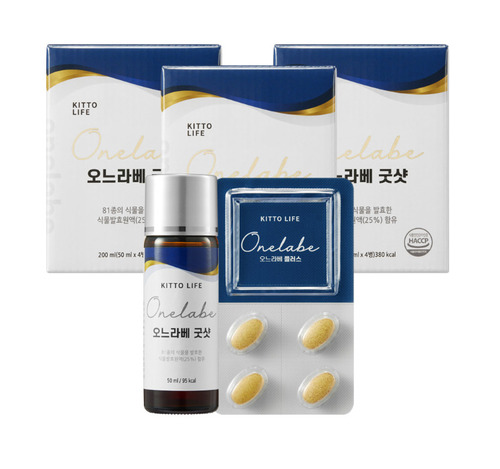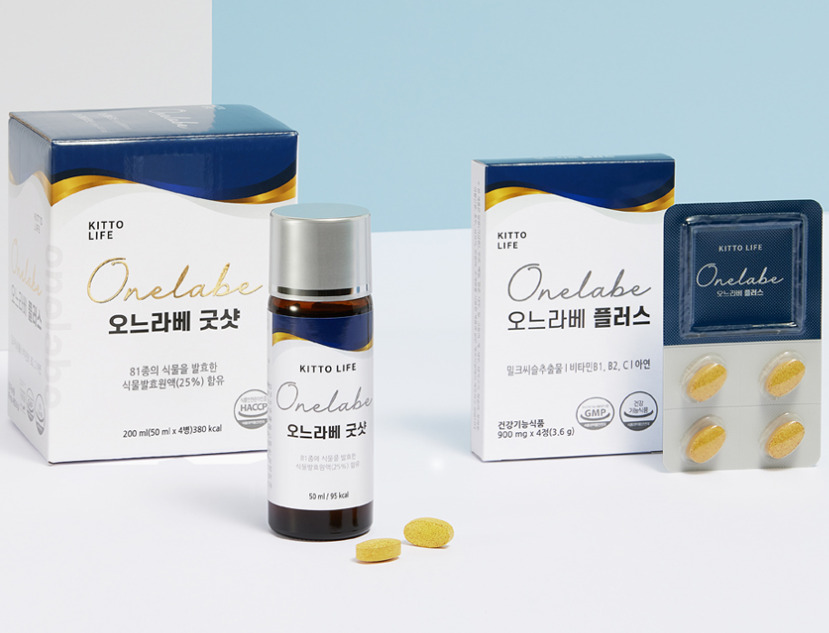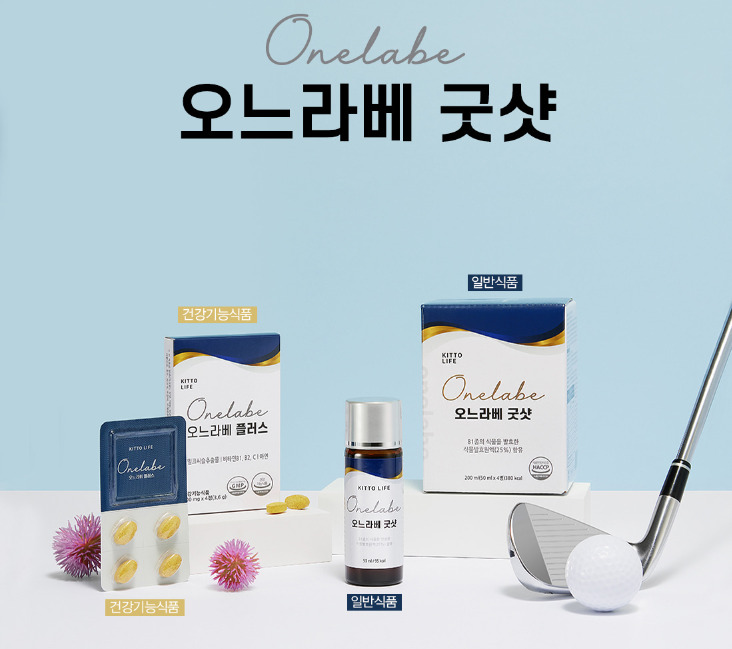 Product Description
Product Description
OneLabe Good shot & plus
* Just 1set prevents physical exhaustion & decreased concentration during 4members golf rounding and enables the 'best play' ('Onelabe')

* Good 1 set consists 4 drinks containing 81 plans fermenters, taurine and L-arginine, 4 milk thistle pills that can help your poor liver.
Company
Especially, Kittolife Co., Ltd., which is also pursuing globalization in the field of biotechnology through the development of new drugs, advanced materials, and new materials derived from the marine natural products using marine biotechnology, Kitto life has been concentrating on various researches and development of technologies such as anticancer substances and immune substances, aging inhibitor substances, diabetes, and dementia prevention substances, growth hormones and pollution-free insecticides, bio food using state-of-the-art biotechnology including glycotechnology and genetic engineering, and already succeeded in discovering
and commercializing the high-quality chitosan oligosaccharide and glucosamine which are 100% enzymatically decomposed in Korea and the world for the first time to prevent cancer, hypertension, arthritis, and osteoporosis.
Kittolife Co., Ltd. has been studying with an unwavering commitment to the practice of globalization and will continue to work hard to fulfill its role in the future. Technology in biotechnology in the 21st century is recognized as an important determinant of human well-being and national competitiveness.
Contact
Manager : YongHan Kim
Homepage : https://kittolife.co.kr/
Tel : 82-31-666-7805 / Fax : 82-31-666-7804
Address : 73 Sandan-ro 197beon-gil, Pyeongtaek-si, Gyeonggi-do, Republic of Korea
Enter Buying Requirement Details
Other Products in 'Health And Beauty Equipment' category