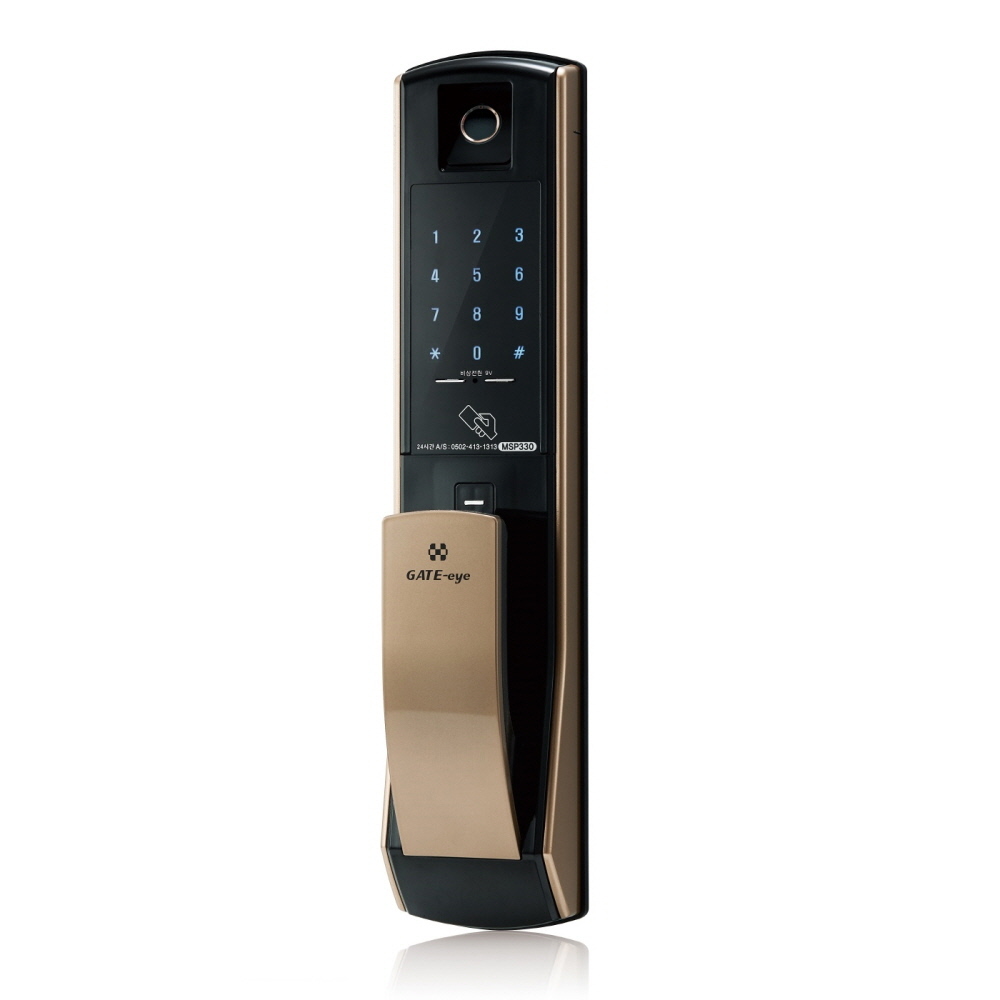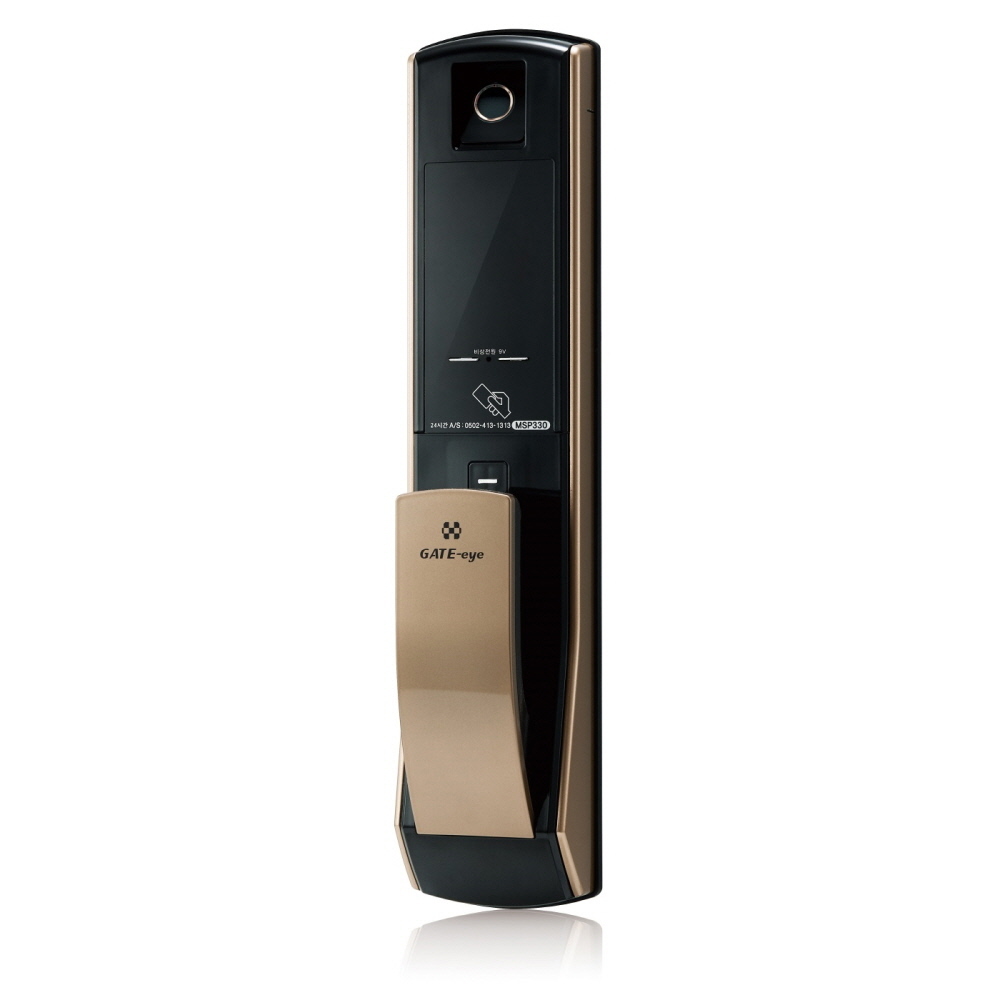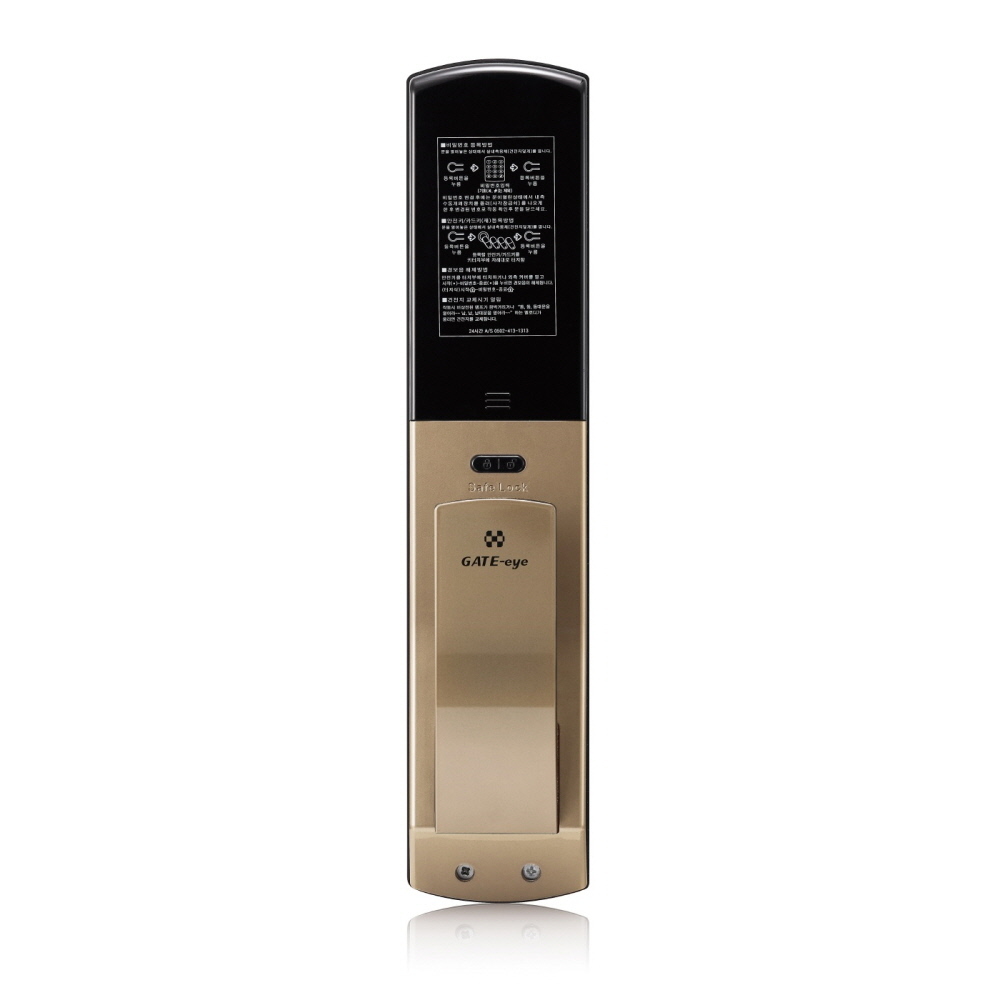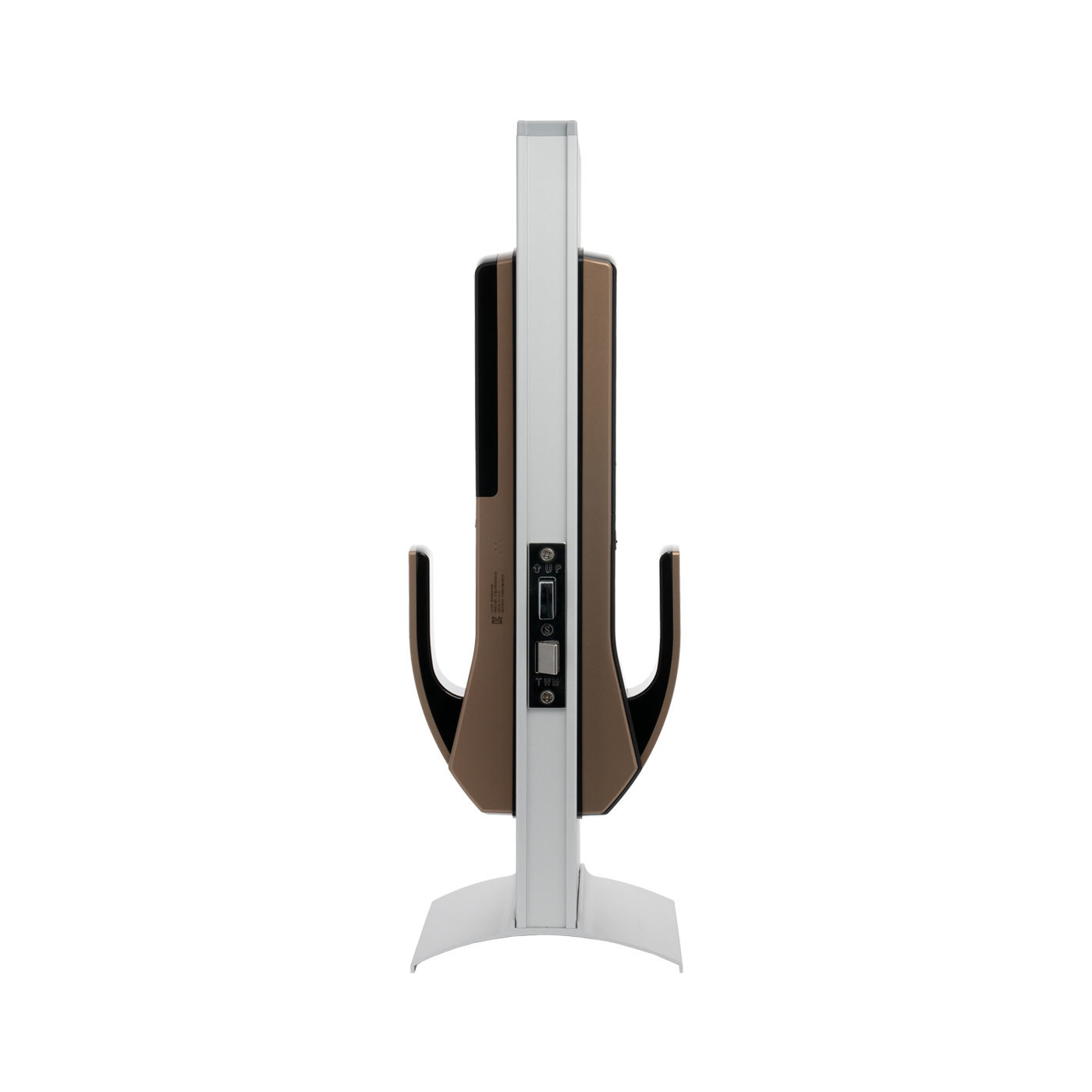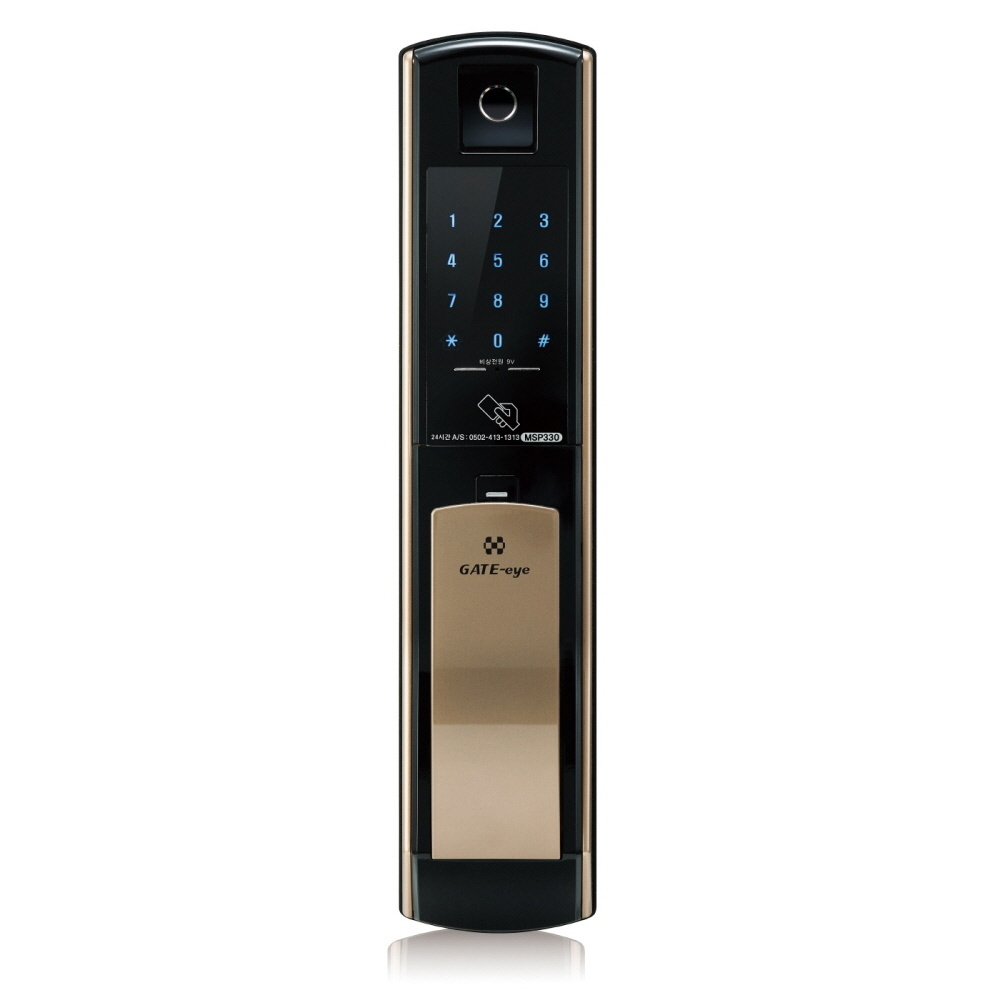 Product Description
GATE-eye MSP330 (Digital Security Door lock, Fingerprint recognition, Emergency Key Included)
Easy-to-use Push-Pull Handle,MSP 330 Doorlock
Safe fingerprint recognition
Password
Key tag verification
Emergency key system
FeaturesFingerprint modules
Adopts the state-of-the-art high spec fingerprint scanner.
Enables fast and easy verification, with accurate recognition for stronger security
Voice guide system
Informs operation statuses and function settings by voice guides for user convenience.
9 level volume control and 0 volume setting
Supports the volume control of operation sounds and voice guides by 9 levels.
Selectively sets the volume to 0.
Emergency key (Physical key) included
Provides a physical key for access in case of an emergency.
Ex) Forgetting the password / sudden battery discharge or failure.
Imaginary number function
Prevents password theft by others who try to guess your password
No worries for peeking fingerprints left on the touch screen.
Security system
Entering wrong password more than 4 times makes every operation stop & sounds loud alarm to prevent theft.
Intruder detection and damage warning
Makes a loud alarm sound if someone tries to damage the product.
Also alarms for force open the door to break into the house.
Electric shock disabling security system
Uses a circuit that prevents door opening against electric shock for enhanced security.
High temperature sensor (e.g. against fire) and automatic open system
Makes a sound alarm if it detects high temperature (65+5).
Enough to suspect a fire within the house and gets unlocked for quick evacuation.
Automatic / Manual setting
Auto lock is set as default.
Can change it to manual lock for like a shopping mall with frequent access.
Battery replacement notification
When battery replacement is needed, a certain number (#5) is flickering.
You'll hear a voice guide to tell you in advance when to replace batteries.
Double-lock function
When double-lock function is turned on, it is impossible to open door with a password or a key tag from outside.
Emergency power supply in case of battery discharge
Emergency power can supplied when you forget to replace batteries in time or the door lock does not work because of battery discharge.
Connect a 9V alkaline battery from outside to supply power.
Home automation system connection or wireless remote control support
Users can control the digital door lock nearby without having to operate it manually
With a wireless transmitter/receiver set or a portable remote control set.
Enter Buying Requirement Details
Other Products in 'Home Products' category