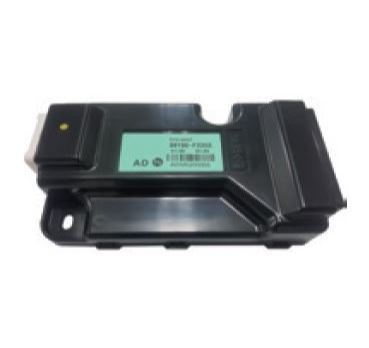 Product Description
Product Description
Device contol heating wires and the amount of air from ventilated seats to keep drivers temperature for a comfortable driving environment
This device is installed under car seats. It moves hot and cool air directly to the driver, maintaining a comfortable environment inside the car. It controls the temperature and amount of hot and cool air. Air is warmed by going through the APTC Duct, and the PTC helps to warm air. The device to control the temperature of Heating and Cooling at ventilating seat heater.
Product Features
It control heating wires and the amount of air from ventilated seats to keep drivers at a desired temperature for a comfortable driving environment.
Product Specification
-Rated Voltage (V) : DC 12
-Operation Voltage (V) : DC 9 - 16
-Operation Temperature (C) : -30 -+75
-Control Temperature (C) : Customized
-Size (mm) : 120 X 73 X 28
-Weight (g) : 77.6
Product Usage
Control heating & cooling seats for automotive vehicles such as passenger cars as well as off-highway, truck, tractor, bus, minibus, military, off-road, and other commercial vehicles.
Our Company
Addtec is a major company in the field of air conditioning parts and electronic components for vehicles. The company is growing into an international company specialized in automotive air conditioning parts by developing and manufacturing parts like Motor actuator, PTC heater(Auxiliary heating device), ECU & Blower motor for vehicle ventilation seats as its main products. Customers in 21st century demand more convenient, safer and more environmentally friendly products. To satisfy customers, Addtec will maintain the highest technical skills and the best product management and on the basis of this, Addtec will challenge to the best enterprise value.
We appreciate you, customers who care and love Addtec. We will keep to the basics, always challenge to innovation and have a philosophy to serve and appreciate our customers. We will strive to create the best and comfortable interior space of the vehicle.
www.addtec.co.kr
Enter Buying Requirement Details
Other Products in 'Machinery, Industrial Parts & Tools' category