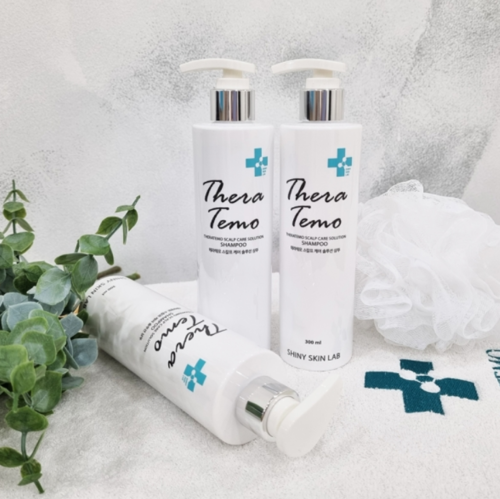 Product Description

Product Description
This is a white lotion type shampoo for oily scalp care.
In oily scalp, excessive sebum clogs pores, so bodily waste accumulates and interfere with blood circulation.
This causes pimples and a foul odor from the scalp. If this condition persists, it will progress to hair loss.
But if you use Thera temo shampoo every evening for 1-2 weeks, the pimples will disappear. If you use it continuously for 2 months, it can prevent hair loss and help hair growth. Continued use of this shampoo brings health to the scalp and hair.
Our Company
EXCOSMIC Co., Ltd. s a company that manufactures small digital products that anyone can use easily and
safely by using advanced materials semiconductors, and supplies them to SamSung Group and Lotte Hi-Mart in
Korea and exports them to over 20 countries.
In December 2017, EXCOSMIC was certified as an export frontier company in Gyeonggi-do,Korea and in
October 2019, EXCOSMIC received the Award from Minister of SMEs as an excellent product in the Seoul
Award Idea Division.
Enter Buying Requirement Details
Other Products in 'Health And Beauty Equipment' category