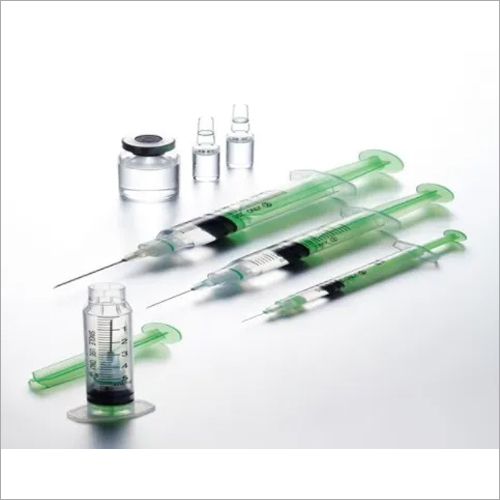 Safety filter syringe Price And Quantity
Safety filter syringe Trade Information
Incheon or Busan, South Korea

Telegraphic Transfer (T/T)

Export Standard Packing
Product Description
Detailed Images
Product Description
This syringe has the combined benefits of safety function and filter function at the same time.
Function of preventing needle stick injury that is consistent with regulations of FDA and OSHA
Auto Disable fuction that prevents the reuse of disposable syringes
Filtering function that prevents the infilation of particulate matter of syringes such as glass paticles and rubber powder

Explanation
A sterile plastic syringe and needle used to inject medicines into the body. Sterilized medical device consisting of a syringe and a needle containing a filter function of 5.0um which is located in the inside of the syringe barrel to filter contaminants in the mixed solution and safety function to store the needle after use in the inside of the barrel. This product is a "medical device", please read the "Precautions for use" and "How to use" carefully.

Product Usage
When using ampoules and vials

Product Standard
Possesing Technology
Sang-a Frontech Inc. holds various processing techniques such as pressing, lamination, coating, skiving, assembly drawing and production techniques like injection molding, extrusion molding (Fusion, Paste) based on super engineering plastic raw material.

Company Information
SANG-A FRONTEC CO.,LTD. is a advanced materials/parts business that secures the core source technology based on super engineering plastics and supplies various business line with the product.
Established in 1974, starting from the presser foot, which was the import-dependent part of sewing machines, we succeeded in developing local manufacturing in various business line and supplying to client companies, and also contributing to import substitution.
We continued to expand our business line and invest in research and development, and we also entered DISPLAY, OA, electric electronic, automobile businesses.
Recently, we are putting effort to gain a new growth engine by developing New Renewable Energy such as solar power, medium and large size secondary cell power, and high-value special materials such as medical appliance and membrane.

Contact Us
http://www.sftc.co.kr

032-451-7700

Tesu, Ahn
Enter Buying Requirement Details
Other Products in 'Health And Beauty Equipment' category