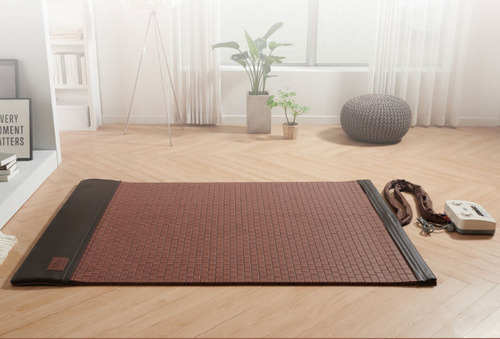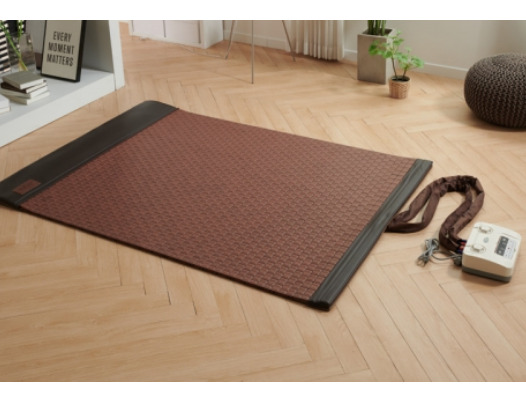 Heating Pad (Healing Pad) Price And Quantity
1 Unit

1190.00 - 2250.00 USD ($)/Unit
Heating Pad (Healing Pad) Trade Information
Product Description
Product Description
Heating pad (Healing pad)

It helps with blood circulation and metabolism with the effect of a warm heating compress.
There is no electromagnetic wave as a product using a hot water boiler.
- Person with neuralgia
- People with poor blood circulation
- People who need to boost immunity
- People who are interested in diet and beauty
Company Profile
MEDEX healing Co., Ltd. (SUMOKTO ILLITE)
MEDEX Healing aims to keep everyone healthy by raising the core body temperature by 1C.
We use Illite to manufacture health products that brand name is SUMOKTO ILLITE.
All products of Arboretum Illite utilize small electric hot water boilers to avoid harmful electromagnetic waves,
and even the smallest materials used in the products are of the highest quality.
Recently, as many people have become more interested in health and sleep, interest in rest is growing.
Medex Healing's SUMOKTO ILLITE will become a company that makes products that allow people to truly relax.

illite with medex healing
Illite is one of the natural clay minerals and is a porous mineral composed of biotite.
Illite has excellent flexibility, elasticity, and adsorption properties thanks to its flake structure,
and exhibits excellent properties in heavy metal adsorption, far-infrared radiation, and antibacterial properties.
It is distributed worldwide in the United States, China, and Korea, and Medex Healing owns the mines in Yeongdong-gun, Chungcheongbuk-do, which are known to have the highest quality among them.

Effect of Illite
- Illite's radiant energy vibrates most similar to the natural wavelength of the human body,
effectively raising body temperature through resonance.
- Illite's far-infrared wavelength causes resonance with the natural wavelength of the human body.
It greatly activates cell tissues and raises body temperature, which greatly improves immunity.
Contact
Manager : Byeon Hee Wook
Homepage : www.medexhealing.com
Tel : 82-31-881-5590 / Fax : 82-31-883-2572
Address : 1015-1, Gwangyeo-ro, Sanbuk-myeon, Yeoju-si, Gyeonggi-do, Korea
Enter Buying Requirement Details
Other Products in 'Health And Beauty Equipment' category