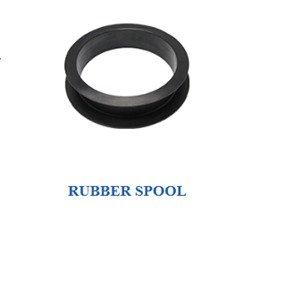 Product Description
Product Description
Rubber spool of Heat exchanger parts
Mounted on the flanges of the entrance and the exit of the plate type heat exchanger to prevent corrosion of the flanges and prevent leakage of fluid
Used material :NBR. EPDM, VITON, etc.
Manufacturing Process
Our Company
VISER Co., Ltd. is a company established on April, 2004 and well recognizing an importance and a value of a rubber product largely used in various industrial fields and is trying to be an enterprise that can achieve a long run success with our best products.
To achieve this, we built a quality assurance system by performing various research activities including material development in order to secure performance of an optimum function of a product through an in-house institute of technology with core specialists, inspection & test facilities.
In addition, new value is applied to our production using optimized facilities with large/middle/small sizes, and all processes are computerized based on 3 activities (choice goods, standard quantity and one's regular position) & 5 activities (Sorting, arrangement, cleaning, tidiness, and habituation)
Instruction of Technology Research
- Established company-affiliated R&D center on Feb.14, 2008
- Performed government national strategic program
Developed high precision horizontal catapulting technology of gasket for plate type heat exchanger
Developed PTFE Envelop Gasket by high functional one step molding
- Intellectual property rights
; Established company-affiliated R&D center on Feb.14, 2008
; Performed government national strategic program
Developed high precision horizontal catapulting technology of gasket for plate type heat exchanger
Developed PTFE Envelop Gasket by high functional one step molding
Enter Buying Requirement Details
Other Products in 'Machinery, Industrial Parts & Tools' category