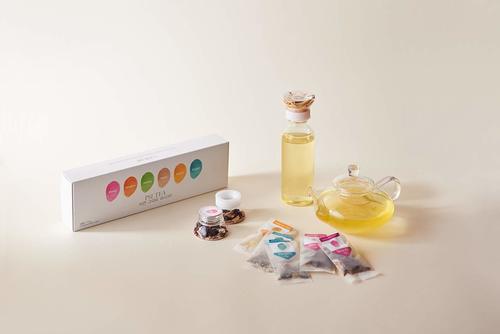 Product Description
Product Feature
Easy Tea Making with a cute Infuser Cap for Mineral Water Bottles . Suitable for normal size water bottles Twist to fit Infuser cap to the bottle and place the bottle upside down for 10 or more minutes. We recommend you to drink your tea within 3 hours for healthy drinking. If you'd like better taste with extra cool, put it in refrigerator overnight
Hydration for Outdoor and Sports Activities
Take Infuser Cap to your outdoor activities,cycling, trekking yoga classes or on driving. Perfect for rejuvenating water-drinking experience in our on-the-go city life. Leave the water bottle with the infuser cap attached upside down while you exercise; then your tea will be ready in minutes
Good Quality Safe Production
All ingredients are clean, mature harvested, hygiene and safe process. Cold Brew Tea Infuser Cap is easy to Clean and dish-washable. Wash Infuser Cap after use, and clean cap can be reused for refill with tea leaves or fresh lemon slices to make your
own flavored tea.
3 different Cold Brew Tea Blending Caffeine Free
Beauty contains balloon flower root and tea granule base blended with red beet and Hibiscus. Has bright colors and fresh flower aroma. Elegant Ruby Jasmin contains the base blended with jasmin tea and dragon fruits. It brings you pleasant experience with ordinary jasmin tea. Autumn Breeze contains the base blended with crysanthemum and honey. It has mellow sweetness with meditating fragrance.
Environment Aspects and Safety Cautious Two Options
All parts are pre-cleaned, micro plastic chips free and reusable, recyclable or even reformable upon your creativity input. In hot days, cold tea infusion into 2 times of 500 ml (16.9 fl.oz) water bottles is safer than 1000 ml in the aspects of microbiology. All (28mm for Dasani, Essentia, Fiji or ). If you drink Evian or CHECK British water, please order a cap filter of 30mm
PSI Cap
Handy Tea Infuser to Make Tea in a Mineral Water Bottle.
Suitable for regular size water bottles.(30mm or 28mm choice)
Warm brew (120 F or 50 C) or Cold brew
Easy to Clean and Reuse, and dish washable
Patented and German LFGB certified
Type : 3 flavour cold brew tea set Component
- PSI Tea Cap: Beauty*2
- Tea Refill Sachet: Beauty*2, Elegant*2, Autumn*1
Make a cup of tea of distinctive personality filled with refreshing effects and caffeine-free life.
Enjoy a PSI TEA at home or in office- Take a PSI TEA to your outdoor activities, walking, and yoga classes.Our Company
Enter Buying Requirement Details
Other Products in 'Health And Beauty Equipment' category