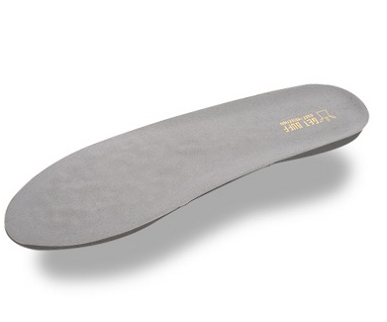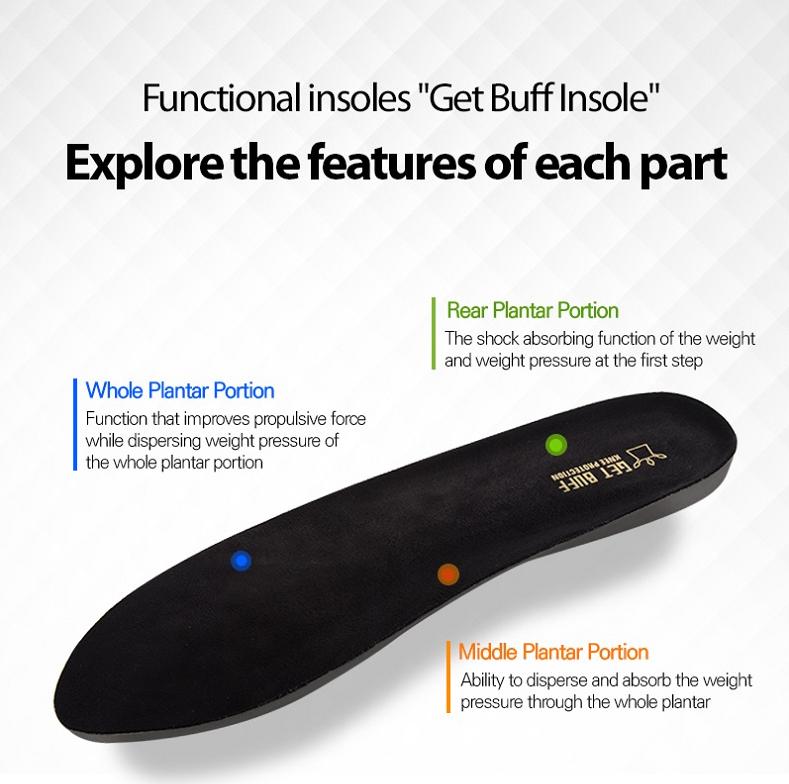 Product Description
Product Description
Get Buff for sports men & sports women
The shoe insole with superior shock absorbing performance by incorporating tire air pressure technology.
The sport mania who abuse their knees and feet by mountain climbing, golf, badminton, football, marathon, and etc. the "Elephant Dance Get Buff Insole" for the knee and foot health.
In order to keep your knees and ankles healthy for a long time!
It is very important to use the appropriate insole for your weight.
It s the same principle as a car s tires!
Product Specification Type
Elephant Dance Get Buff Insole GRAY
Elephant Dance Get Buff Insole Black (The black color is a material with a soft silky surface feel that prevents from slipping.)
Size
225-230mm / 235-240mm / 245-250mm / 255-260mm / 265-270mm / 275-280mm
Select by Weight (It is better to use Get Buff Insole products that fit your weight. (Female / male))
+10 (F : 45kg-55kg / M : 55kg-65kg)
+30 (F : 56kg-70kg / M : 66kg-80kg)
+50 (F : 71kg-90kg / M : 81kg-100kg)
+70 (F : 91kg-115kg / M : 101kg-125kg)
This is a mark that indicates the increased weight volume of the standard body weight. For example, if you know your standard weight is 63kg and you are currently 78kg, choose a product with the +30 for weight mark because you are 30% heavier than your standard weight.
Product Use
-It is recommended to those who enjoys mountain climbing, golf, badminton, soccer, marathon, various sports, and etc.
Enter Buying Requirement Details
Other Products in 'Health And Beauty Equipment' category