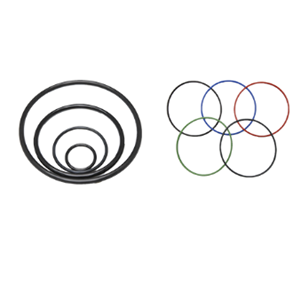 O-Ring Of Industrial Parts Price And Quantity
Product Description
Product Description
O-Ring of Industrial parts
O-ring is typically used to prevent loss (leakage) of fluid or gas. In case of a standard product, the standard product can be produced in six types according to its material and in three types according to its purpose.
Product Features
Accurate size - a mold is manufactured after measuring accurate percentage of contraction of material, thereby securing each accurate size of an inner diameter and an outer diameter
Reliability - A compression test for a long time and a deterioration test under an actual use-condition
Use of standard material - material satisfying standards of KS B 2805 and JIS B 2401 is used.
Possibility of manufacturing big sized O-ring : it is possible to form a big sized O-ring not less than 1000 at a time without a connection work.
Manufacturing Process
Our Company
VISER Co., Ltd. is a company established on April, 2004 and well recognizing an importance and a value of a rubber product largely used in various industrial fields and is trying to be an enterprise that can achieve a long run success with our best products.
To achieve this, we built a quality assurance system by performing various research activities including material development in order to secure performance of an optimum function of a product through an in-house institute of technology with core specialists, inspection & test facilities.
In addition, new value is applied to our production using optimized facilities with large/middle/small sizes, and all processes are computerized based on 3 activities (choice goods, standard quantity and one s regular position) & 5 activities (Sorting, arrangement, cleaning, tidiness, and habituation)
Instruction of Technology Research
- Established company-affiliated R&D center on Feb.14, 2008
- Performed government national strategic program
Developed high precision horizontal catapulting technology of gasket for plate type heat exchanger
Developed PTFE Envelop Gasket by high functional one step molding
Intellectual property rights
Established company-affiliated R&D center on Feb.14, 2008
Performed government national strategic program
Developed high precision horizontal catapulting technology of gasket for plate type heat exchanger
Developed PTFE Envelop Gasket by high functional one step molding
Enter Buying Requirement Details
Other Products in 'Machinery, Industrial Parts & Tools' category