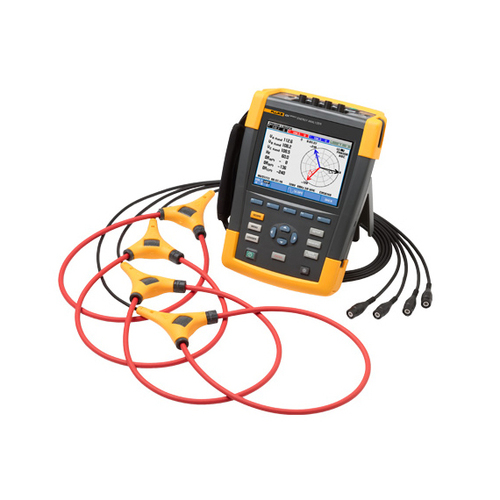 Product Description
Measuring Instrument For Electric Voltage And Electric Power

Product Description
Frontline Troubleshooting -Quickly diagnose problems on-screen to get your operation back online.
Long-Term Analysis -Uncover hard-to-find or intermittent issues.
Load Studies -Verify the available electrical system capacity before adding loads
PowerWave Data Capture -Capture every waveform for up to 5 minutes along with fast RMS values so you can determine how the voltage, current and frequency values are interacting.
Power Inverter Efficiency -Measure the input and output power simultaneously to discover whether the inverter is optimized for its application.
Energy Monetization -Calculate the fiscal cost of energy waste due to poor power quality.
Energy Assessment -Quantify the before and after installation improvements in energy consumption to justify energy saving devices.
Predictive Maintenance -Periodic benchmarking of the power system can help detect and prevent power quality issues before they cause downtime.
Enter Buying Requirement Details
Other Products in 'Machinery, Industrial Parts & Tools' category