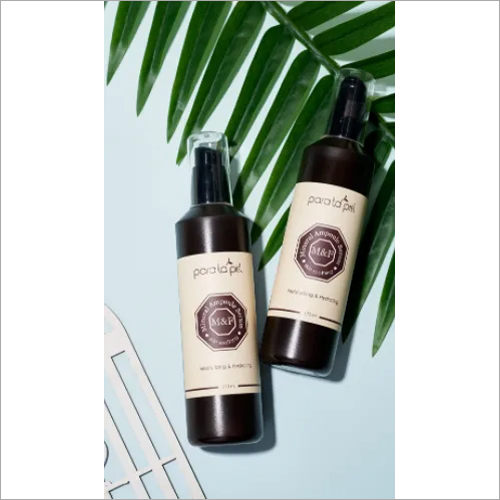 Trade Information
Incheon, South Korea

Telegraphic Transfer (T/T)

Package type: package, bottle Size: 45 * 45 * 18.5 mm
Product Description
Characteristic
a. "Paralapiel M&F Mineral Ampoule Serum" makes the flay, dry skin look "hydro radiant" by restoring the balance of skin

b. The product is made of ingredients with proven safety for the sensitive skin.

c. Superior quality provides effects even after one time use.

d. The product keeps the skin healthy for a long time

e. Mineral salt takes care of the cornified layer with its skin protection function by providing nutrients to the skin that is easily affected by an external environment due to the thickening and damage of cornified layer over time. "Mineral content prevents rough skin and keeps skin healthy by promoting the activation of skin." Mineral salt strengthens the skin barrier and protects skin from external contaminants.

f. The product protects skin that can get rough and contaminated easily by various pollutants and impurities such as sweat and it makes skin healthy with the "compound of ingredients that have excellent effects."

g. The ingredients of apricot seed oil and Camellia Japonica Seed Oil "provide healthy skin" by improving the "soft texture and elasticity of the skin" as they intensively work on the skin.

h. The ingredients of pine needle extract and hyaluronic acid "form a moisture protective film upon application on the skin." They prevent the dryness of skin and improve rough skin. In addition, the "natural complex extract made of ginseng and Polygonum Multiflorum Root" Extracts protects skin.

i. The ampoule provides revitalized, elastic skin as it "densely" penetrates into skin "without leaving any sticky feeling."

j. The ampoule improves flaky, dry skin and makes the skin radiant and revitalized as it penetrates deep into skin


Major Ingredients
a . Hydrolyzed Collagen

Hydrolyzed Collagen has a function of moisturizing skin and making the skin feel soft without leaving any sticky feeling

b. Rosmarinus Officinalis (Rosemary) Extract

Rosemary has the effect of soothing and tightening skin. As it prevents rough skin, it is a popular ingredient for skin beauty and toner, and it makes skin healthy if using it for a long period of time

c. Thymus Vulgaris (Thyme) Extract

Thyme provides a unique refreshing feeling to skin and keeps skin look bright and clear. It has an excellent effect of relieving skin irritation and taking care of the sensitive skin. It relieves skin irritation caused by external irritation.

d. Mentha Arvensis Leaf Extract

Mint provides a unique refreshing feeling and has the effect of keeping skin soft and radiant. With its skin soothing function, it relieves skin irritation and stress and keeps skin healthy.

e. Borago Officinalis Extract

Borage provides radiance and a refreshing feeling to skin, and it prevents skin damage with its excellent skin soothing effect.

f. Salvia Officinalis (Sage) Leaf Extract

Sage makes dry or sensitive skin healthy and provides radiance and a refreshing feeling, so it can be used for the sensitive skin.

g. Jasminum Officinale (Jasmine) Extract

Jasmine makes skin texture feel soft and healthy with its excellent effect of soothing and moisturizing skin.

h. Chamomilla Recutita (Matricaria) Flower Extract

Matricaria flower has the effect of soothing and tightening the sensitive skin caused by external irritation.


How to use
After cleansing the face, gently apply an appropriate amount on the face.

Use the product after using toner.


Detailed Images
Our Company
Charming Cosmetics
Charming Cosmetics was founded in 2004 with the specialty of OEM, ODM. Charming Cosmetics Co., Ltd. develops products that are suitable for the skin characteristics of customers by region and country with unique and superior technology and develops them as new products that reflect the needs of customers as much as possible. Charming cosmetics co., Ltd. is cooperating with the customers in order to maximize the production, management and marketing of products by cooperating with customers in terms of product efficacy, effectiveness, formulation and product design.
http://www.charmingcos.com
Enter Buying Requirement Details
Other Products in 'Health And Beauty Equipment' category