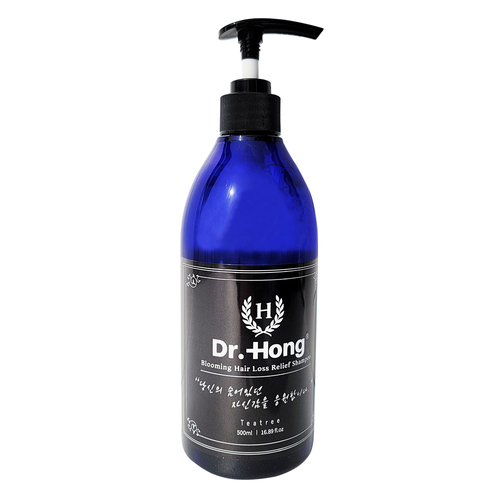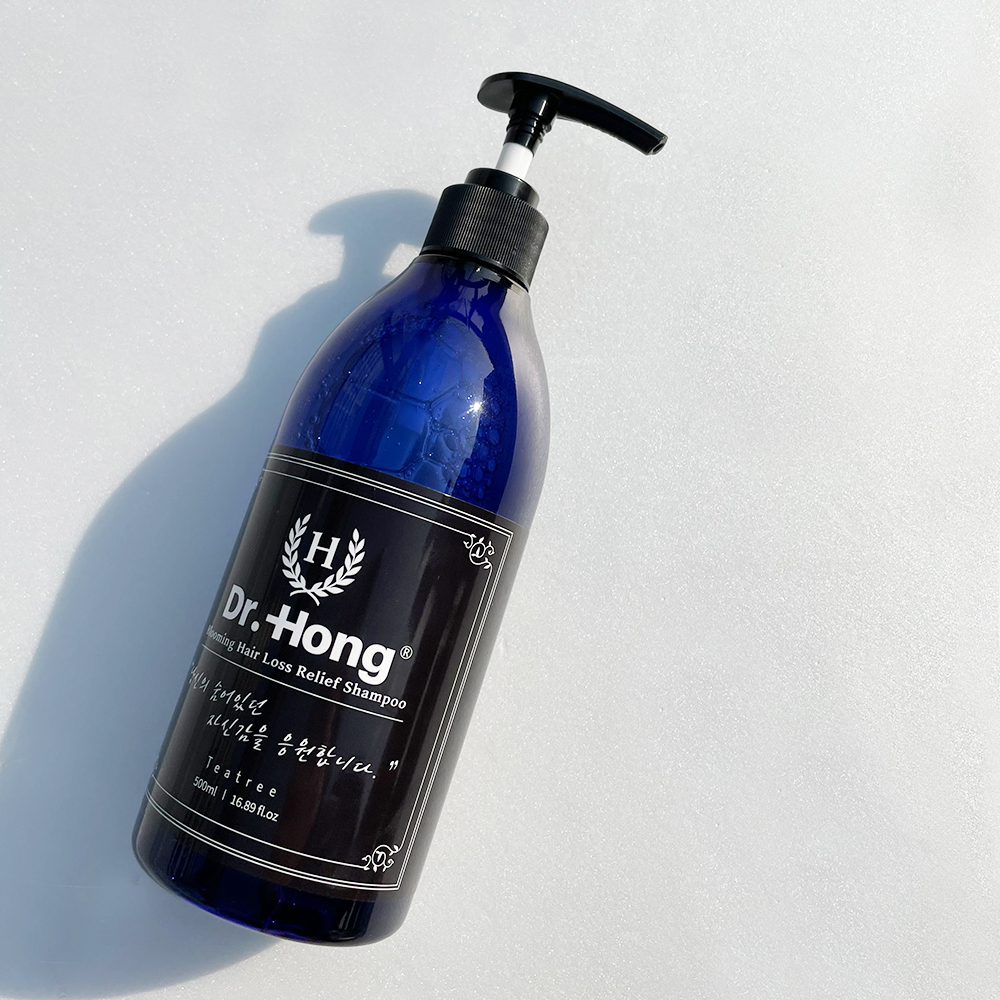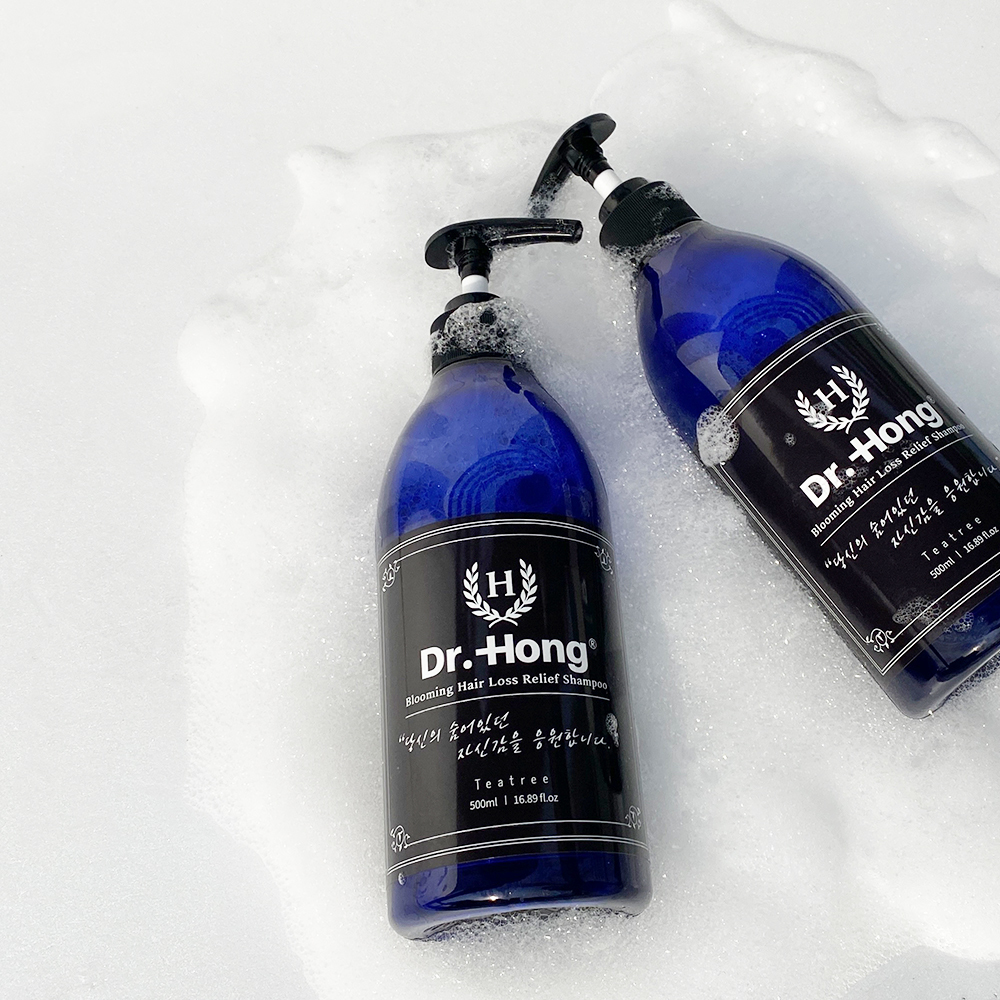 Product Description
Dr. Hong Blooming Hair Loss Relief Shampoo

People like this, pay attention! Doesn't this apply to your concern?

A widening crown, thinning hair, hair that falls off frequently, and a widening forehead.
It provides the best solution according to scalp concerns.
Dr. Hong Blooming's hair loss relief shampoo cheers for your hidden confidence.
Shampoo has three main advantages. First, it is a hair loss mitigation functional product. Natural extracts promote scalp health. The second one is tea tree scent. It purifies the dry feeling with a fresh scent. Finally, it is a rich bubble. Rich and soft bubbles remove waste.
It contains 17 kinds of vegetable extracts and 6 kinds of seeds to promote the health of the scalp, and it forms a protective film to soothe the irritated scalp and relieve hair loss symptoms. Also, there are no ingredients that are harmful to the scalp such as parabens and artificial pigments.
Blooming hair loss shampoo is a naturally derived shampoo made to match the acidity of a person's skin (pharmacidic pH5-6), which maintains PH balancing, and vegetable extracts are hypoallergenic to the scalp.
Blooming hair loss shampoo is added with tea tree leaf oil to purify unpleasant and uncomfortable feelings with fresh tea tree scent, giving a refreshing feeling.
Rich and soft bubbles cleanse the scalp without irritating it. Hair loss shampoo is a liquid-like gel type that permeates the scalp well to maintain moisture.
I put my heart into shampoo thinking about those who are worried about hair loss. Dr. Hong Blooming Hair Loss Relief Shampoo is a hair loss relief function shampoo certified by the Ministry of Food and Drug Safety.
Anyone who is worried about hair loss can use it, and the tea tree scent of hair loss shampoo is also preferred by women.
It is a product that boasts abundant foam and soft cleaning power, and it is finished cleanly after using it.
You can use it without hair loss. Blooming hair loss shampoo provides abundant nutrition not only to the scalp but also to the hair, so people who are not worried about hair loss can use it.
Once a day, take an appropriate amount while the scalp and hair are wet, use it lightly as if massage the scalp and hair, and wash it clean with water.
Enter Buying Requirement Details
Other Products in 'Health And Beauty Equipment' category