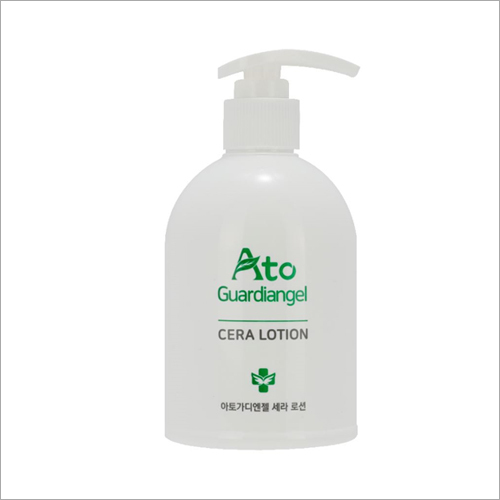 Atoguardigel Cera Moisturizing Lotion For Sensitive Skin Price And Quantity
Product Description
[Product Description]
Ato Guardiangel Cera Lotion is a non-skin-irritating all-in-one-care product that restores the skin barrier and relieves itching, effectively soothing and moisturizing the skin.
Since all ingredients belong to EWG 1 - 2 (Green grade), it can be used safely by anybody with normal or sensitive skin. Non-skin-irritation has confirmed also from Clinical Trials. Moisturizing strengthen as well as skin barrier repair effects have confirmed from Clinical Trials.
[Product Features]
- Ceramide naturally fermented together with shea butter (Ecoceramide Shea Butter) helps repair and strengthen the damaged skin barrier as well as strengthen moisturizing.
- Six natural plant extracts, including centella asiatica, help to reduce itching and soothe dry and sensitive skin.
- This moisturizing lotion with the optimal moisturizing balance is absorbed lightly without any grease and stickiness, so you can stay moisturized throughout all four seasons.
[Specifications]
Pump Type, 300ml (10.14oz), 7x7x14.3cm
[Applications]
Face and body lotion for all skin types. Atoguardiangel Concentrated Cream is highly recommended for people with eczema and extremely dry skin. Apply cream to the affected area to relieve itching or dryness. This cream, which contains safe and natural ingredients, is not only safe to use with sensitive skin, but is also effective in calming sensitive skin.
Enter Buying Requirement Details
Other Products in 'Home Products' category