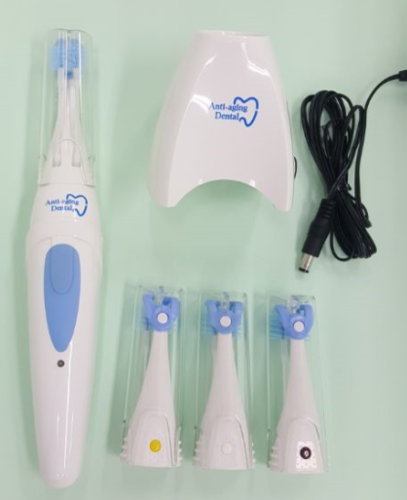 Product Description
Product Description-
This Product is about ab electric toothbrush for automatic brushing of teeth, and you can clean the inside and outside of the teeth as well as the plaque at once with one toothbrush without damaging the gums.
Product Specifications-
Body Size: 38mm x 220mm/ Weight : 100 g
Charger Dimensions : 60mm x 75mm/ Weight : 115g
Power Supply : 100-250 V Free Voltage
Composition : Body/Charger/4 toothbrush cap (including body combined products)
Product Features-
Double toothbrush rotation system
It is a rotation system that allows you to easily brush all teeth with engagement rotation
When brushing teeth, you can clean the inside and outside of teeth at the same time.
Quality of the toothbrush cap:Material- Dupont Product/ 0.01mm Thickness/ No Environmental Hormone Not Detected/Eco-friendly Product.
Product Use-
Dental Health
Personal Hygiene
Enter Buying Requirement Details
Other Products in 'Health And Beauty Equipment' category