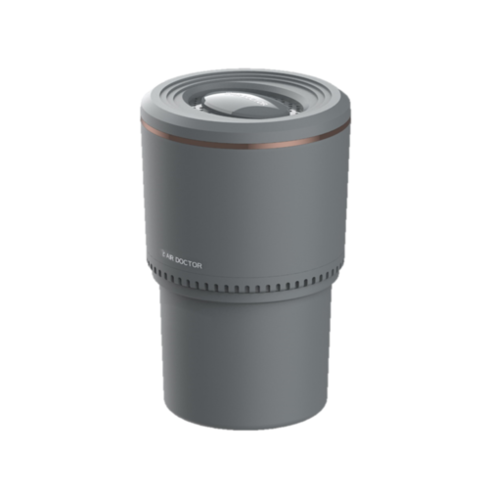 Product Description
Product Description

Adoption of phosphor photocatalyst reactor
- General photocatalyst has an effect only on UV rays however, our phosphor photocatalyst technology has an critical impact on UV rays, visible light and dark field. The unit is constantly maintaining the same performance in the long term by using the semi-permanent photocatalyst reactor.
Outstanding function of sterilization and deodorization-
The unit eliminates the fine dust, VOCs, bacteria, virus using photocatalyst technology and improves the interior household environment by strongly purifying the air.
Verified technology
- Make use of the phosphor photocatalyst technology that is superior in eliminating the air pollutants.
Constant maintenance of clean environment
- The unit is in operation 24/7 constantly eliminating all the pollutants coming from in and out of the place.
Product Specification
Product name: Air Tumbler
Manufacturer: APC TECH CO., Ltd / Korea
Effect : Removing fine dust/Virus Sterilization
Color : Black, White
Size : 182mm*93mm
Weight: 0.34kg
Area for exclusive use: 10sq-15sq
Material : TiO2 photocatalyst
Shelf life : 5 years
APC TECH CO., Ltd was established in 2014, now has 32 emplyees. The main head office is located in Chungju, Chungbuk and also has Seoul branch. Our Main business areas are as followings:
System Business Division
Water-treatment instrumentation & control system
Power monitoring & control system
Intelligent transport control system
Consumer Business Division
Air purifiers
photoluminescent photocatalyst-based devices
Enter Buying Requirement Details
Other Products in 'Home Products' category