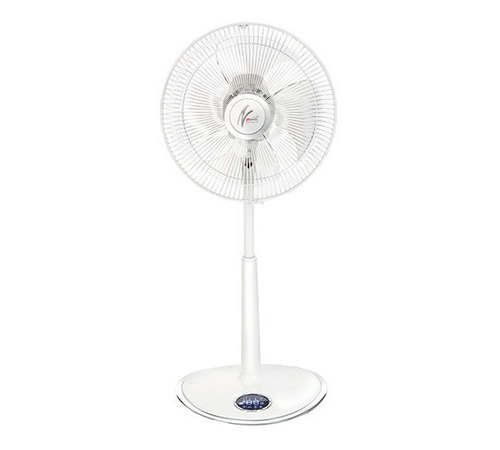 Product Specifications
Shinil Smart IoT Stand Fan
Product Description
Product Description
SIF-14IoT is a fan that can be remotely controlled by a smartphone. Without a remote control, you can turn on the fan with your mobile phone.
Specification
Power consumption : 49W
Wind speed : 8levels
Timer : 8hr
Wing/No: 35cm/4wings
Feature : IOT@home App, Voice recognition, LCD Screen, Child Lock, Micro Breeze Mode, ECO Function
Product Features
Remote control with a smartphone
Regardless the telecom service, you can set the power, wind speed, timer, etc. through your smartphone, making it useful even when you are outside.
Control ECO wind speed by a temperature sensor
You can finely adjust the wind speed of 8 different levels, such as ultra micro breeze and micro breeze, and control it depending on room temperature and use environment.
Natural wind mode
You can feel the calm natural wind.
Sleep mode
Wind strength is automatically adjusted to provide an comfortable sleep.
Child Lock Mode
Wind strength is automatically adjusted to provide a comfortable sleep.
Adjustable to 8-level wind speed
From ultra micro breeze to ultra strong wind, You can finely adjust the wind speed at 8 levels.
Equipped with a premium LCD display
Increased user convenience with applying a large LCD window.
Gentle wind with 4-wing
With 4-wing, provides you ice-cool winds and pleasant air.
Height adjustment button
One-touch type allows you to adjust the height as much as you want, kaing it more practical to use.
Up to 480 minutes
The timer can be set from 0.8 to 8 hours as required, which also helps save energy.
Remote control for convenience
You can conviniently use all the features of the fan anywhere with the remote control.
IoT@home
Control your product anytime, anywhere with your smartphone.
Company Profile
Shinil Industrial Co., Ltd., with 60 years of history, produces and sells a wide range of products such as fans, heating appliances, and household kitchen appliances. Our major product, fans, has won the 'Korean Customer Satisfaction Index KS-QEI' during past 12 consecutive years based on its outstanding technology and quality. Besides we have also launched new models including fan heater, Eco heater, Moo Moo humidifier, Rollingston Wireless Handheld Electric Mop, blender, vacuum cleaner and microwave oven. These newly launched products are leading the home appliance market of heating for winter not only for summer.
Enter Buying Requirement Details
Other Products in 'Home Products' category