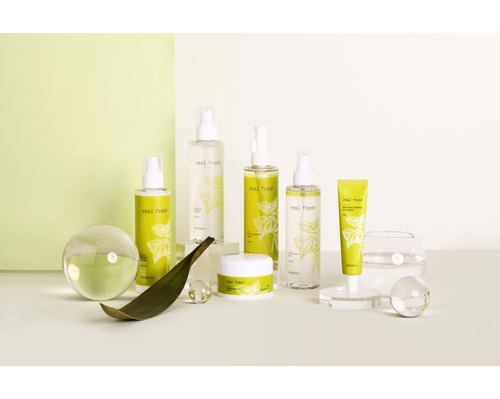 Product Description
Product Description
Product Features
CALMING TONER
Watery, light texture gives moisture to skin that has lost moisture after washing. As the first step of basic care, it prevents the moisture loss that is easily taken away.

RELIEF LOTION
Moisturizing soft texture lotion enhances skin moisture. With a fresh finish, it make your skin smooth without burden.

INTENSIVE SOOTHING CREAM
Firming cream texture gives you a deep moisturizing sensation for a long time. It balances the oil and moisture of your skin and makes your skin with soft and firm.

MOIST FACIAL MIST
A mist that sprays it with fine particles, and it immediately seeps into the skin without irritation. Whenever you feel dry on your skin, spray it frequently to make your skin moist.

INTENSIVE SOOTHING EYE CREAM
Both nutritious and moisturizing soft texture fills the skin deep inside the skin around eye. It helps to improve the wrinkles around your eyes with anti-wrinkle effect.

DEEP CLEANSING FOAM
A low acidic cleansing foam similar to the skin's environment helps to cleanse the skin without moisture loss and skin tightness after washing. A mild surfactant that is not irritating skin also be used on sensitive skin.
* Website
OEM => https://www.green-cos.com/eng/main.php
brand => http://en.ovcos.com/
Enter Buying Requirement Details
Other Products in 'Health And Beauty Equipment' category