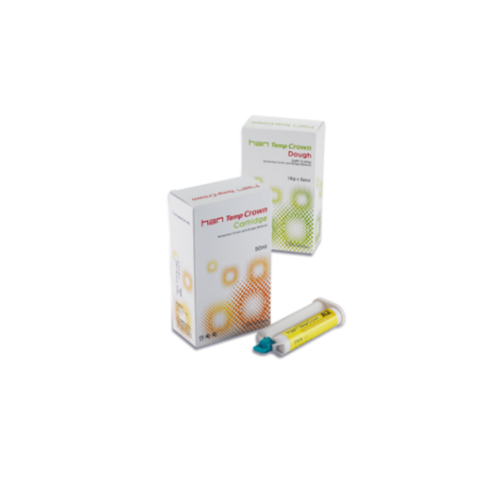 Product Description
Product Description
Product Features
- Self curing product
- Simple and time-saving application
- Excellent strength
- High flexural strength for durable temporaries
- Impact and fracture resistant
- Protect a dental pul
Product Standard
HanTemp Crown 50ml x 1 cartridge, Mixing Tips
Shade : A1, A2, A3, A3.5, B1, B2
Product Use
HanTemp Crown is temporary resin. It is non-transparent resin and self-curing in the oral cavity. Temporary crowns, bridges, inlays, onlays, veneers are used in product.
Company Information
Handae Chemical
HDC was established in 1994 with manufacturing the silicone materials which was developed first time in Korea by HDC. Since 1994, for the quality management of manufacturing process and all the products, we keep the Certificate FDA and other countries requirement not to mention ISO13485.
The company has exerted efforts to improve the quality of products and spread them in the last 20 years, sufficiently enough to say that the path it has taken since it launched its products in 1994 is the very history of the impression materials here in the country. Launching restoration materials recently, it exerted efforts to become the best in the dental materials industry. With the interest and encouragement from customers, we will also maintain the attitude of always doing our best rather than becoming just the best.
Website :
http://www.handae.co.kr
Enter Buying Requirement Details
Other Products in 'Health And Beauty Equipment' category