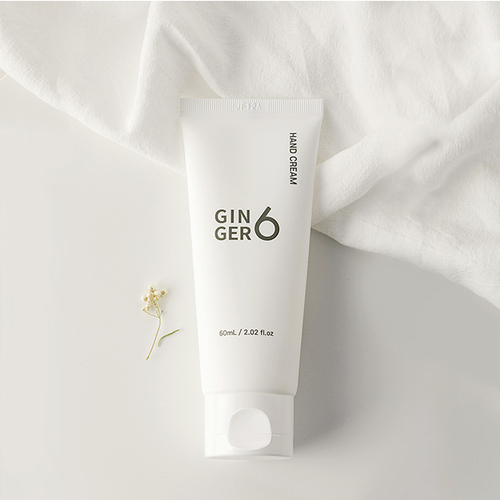 Product Description
Products Description
1. Fermentation hand cream with Fermented oil and Shea Butter for deep moisturizing without stickiness
2. 8 Hyaluronic Acid: Provide moisture on your skin from inside to surface of skin.
3. 20201 Hi Seoul Award.
Product Features
1. Contains 20% of ginger water made from its our patented ginger extract, instead of purified water (Patent No. 10-1145073/No. 10-2176033).
2. Fermentation with 8 different vegetable oil and Shea Butter for moisturizingw ithout stickiness
3. 8 Hyaluronic Acid: Protect moisture on your skin from inside to surface.
4. Bound water complex provides moisture containing minerals, amino acids,proteins, phospholipids and peptide to help nourish and hydrate the skin.
5. 2021 Hi Seoul Awards Idea Product/ Antioxidant Cosmetics/ Certificate Acquisition by 3 Countries (USA, Russia, Thailand)
Product packaging
60ml Tube packaged by individual box
(20ea inner box/80ea carton box)
Product Usage
This hand creams to helps to nourish and protect hands. These quickly-absorbed hand cream is enriched with nourishing shea butter to lock moisture into the skin for silky-smooth hands.
Remarks
The price is negotiable, thus please ask us for detailed prices.
Company Profile
Hanamoa
Hanamoa was established in 2018 to make healthier and more honest cosmetics. And after a year of research, we launched a cosmetic product which brand name is 'Ginger6'.
As you might know, Ginger is a good ingredient for body and skin, as it is referred to as a Gift from God's" for ginger in Ayurveda an ancient medicine book in India.
And Ginger is one of the superfoods recognized in Asia, Europe, and America all over the world.
We makes very special ginger extracts using our own patents which is developed by Choong-ang university industrial research center. And we use this special ginger extract when we develop our cosmetic products.
we are exporting in various country such as USA, China, Thailand and Indonesia, etc. In local, "Ginger6" is selling in various department store including Lotte & Hyundae department store and Oliveyoung which is the largest H&B shop in Korea.
Website:
http://www.hanamoa.kr/
Enter Buying Requirement Details
Other Products in 'Health And Beauty Equipment' category