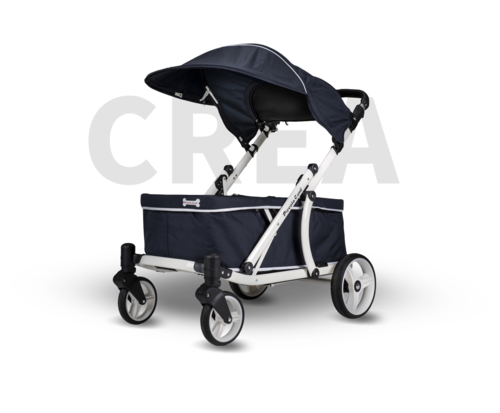 Baby Wagon CREA WAGON Price And Quantity
Product Description
Product Description

CREA WAGON FOR ALL YOUR FRIENDS

INTERNAL SPACE- It is a generous interior size of 88*42*27 cm which is very convenient to use especialy when going out with a large dog or several companion animals
COMFORTABLE RIDE- Slates at the bottom are pulled out and lowered to the floor and the frame is lowered down to allow pets to board easily and comfortably
INNERSEAT- The innerseat had six dings that could hang a leash and two safety cords reducing the risk of pets jumping outside suddenly

INFANT PRODUCTS THAT CAN SATISFY BOTH THE CHILDREN AND PARENTS

"BABY PRODUCTS FOR BOTH CHILDREN AND PARENTS"

We wanted to make baby products for everyone using our own technologies JMINTL Co., Ltd. developed "WEGO WAGON" in 2015 and "PRONTO WAGON" in 2017, respectively, whose unique designs and functionality put the company in the leading position in the market.

The company that always considers communication with customers as the first priority, and constantly seeks to invest new products for customers through countless trials and continuous research.

We are constantly making efforts and investments to develop trendy products in response to the rapidly changing markets.

Enter Buying Requirement Details
Other Products in 'Home Products' category